President Nana Addo Dankwa Akufo-Addo has been cautioned to be wary of the entities who have been awarded contracts under the ambitious Agenda 111 initiative. The Member of Parliament for Assin Central, Kennedy Agyapong hints some contractors have taken up the project just so they could sabotage the President's initiative of building one hundred and eleven (111) regional and district hospitals across the country to improve accessibility and quality of healthcare in the country.
In his admonishment to the President, Kennedy Agyapong indicated that he has ample evidence on his allegation, and prayed it is taken seriously. According to him, the President will be disgraced if these unnamed saboteurs succeed by stalling the project.
Speaking on Oman FM's political talk show, the Boiling Point, Kennedy Agyapong intimated that the intelligence he's gathered is so threatening that he could hardly speak to it on media. He noted that his words should be treated with seriousness and the necessary background checks and due diligence undertaken to ensure each contractor executes the project within the stipulated schedule.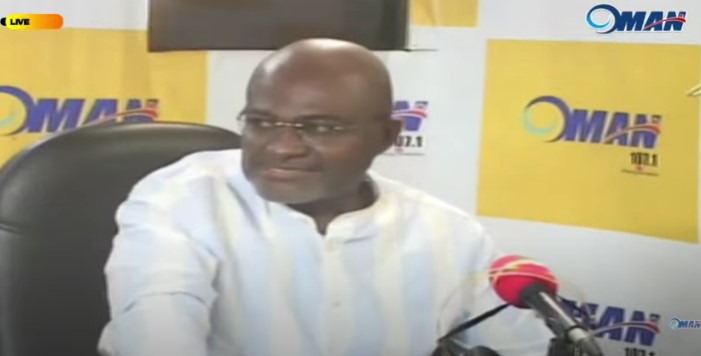 View pictures in App save up to 80% data.
The Assin Central lawmaker emphasized that the President will be dismayed to learn not all those who have been awarded the contract under the Agenda 111 initiative are committed to his philosophy and wish to have that legacy actualized.
"I beg you, Nana Akufo Addo. You must be very vigilant with the Agenda 111 hospitals project. Open your eyes. Ensure that anyone who takes a contract executes it, lest you are doom.
"The positive mindset you have about this project doesn't resonate with those who had taken the contract. I have the evidence upon evidence about this…if you don't take care, they will disgrace you," he stated.
Kennedy Agyapong however, did not mention the names of those contractors who he feels could sabotage his initiative. As it stands now, all that Kennedy Agyapong is speculative and somewhat a useful caution for the project managers to institute measures to ensure the proper evaluative methods are taken to guarantee success.